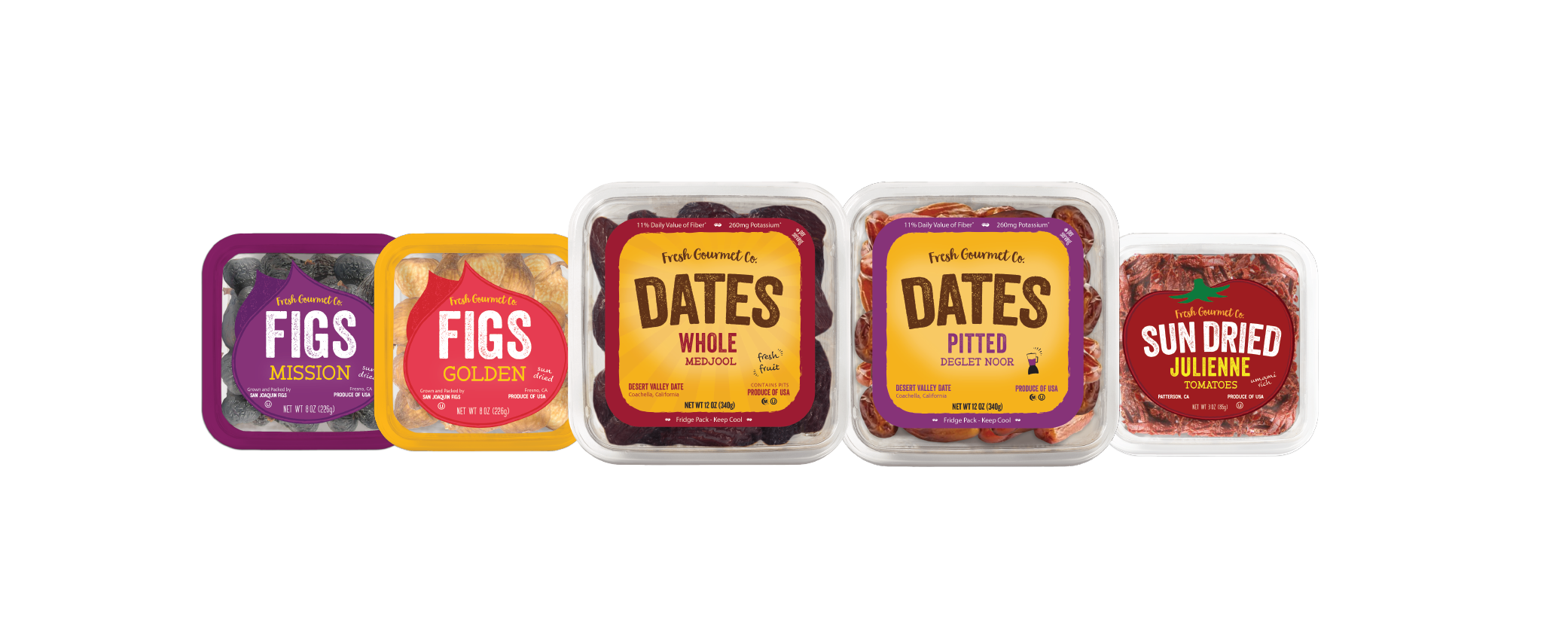 WESTLAKE VILLAGE (August 1, 2019) – Fresh Gourmet Co. is excited to announce the launch of Grower Direct, a new sourcing program. This turnkey offering for retailers makes the process of ordering premium packaged produce simpler and more efficient.
In the past, retailers have ordered packaged produce through various growers, creating a complex and fragmented process. With the Grower Direct program, retailers gain a simplified, streamlined, one-stop option to source premium packaged produce, increasing the efficiency of their shipping, accounting and storage.
Fresh Gourmet Co. curates a wide assortment of high-quality products from premier growing regions. With this new sourcing option, the company will promote domestic sourcing and encourage bundled ordering. Retailers will save by having their products ordered, shipped and managed from one vendor.
Grower Direct sources exclusively domestic produce and focuses on transparency, safety and continuity from USA family farms and co-ops. This ensures strict consumer protections and labor standards are followed throughout the growing, storage, transportation and sales steps.
"Our team is excited to bring this program to retailers to ease stress caused by changes in the industry," says Andrea Brule, senior vice president and general manager at Fresh Gourmet Co. "Transportation prices have increased, and retail storage space has decreased, making the profitability per square foot of the produce department space critical for retailers."
A survey by Category Partners' Consumer Perspectives that polled U.S. consumers of various demographics (e.g., geography, age, race, gender, household income and more) shows that eye-catching in-store displays help convert sales. Despite promotional efforts across various channels, consumers still connect with strong in-store displays and signage that catch their attention.
One element of the new initiative aims to tap into that attention. Fresh Gourmet Co. offers a broad assortment of merchandising and in-store promotion solutions to encourage impulse purchases. By bundling products under one umbrella, categories that may otherwise get lost in the department are more actively supported with sales driving initiatives.
In addition, the program addresses the realities retailers face regarding storage and waste. With warehouse space declining and retailers shrinking their backrooms, having superfluous SKUs takes up critical square footage.
Compounding that, growers require minimum orders, which can lead to SKU proliferation, clutter and waste. When retailers fail to sell required minimum order amounts, the excess produce is often thrown away. To avoid that scenario, Fresh Gourmet Co. offers a variety of products aimed to reduce shrink—making purchasing more efficient. Retailers, for instance, can order one consolidated pallet of figs and sundried tomatoes, protecting against shrink.
Such bundling of premium-dollar categories also reduces the need for trucks on the road—aligning with the U.S. produce industry's huge investments in technology to improve product quality and provide more efficient transportation.
As part of the program, Fresh Gourmet Co. also supports growers with sales, marketing and distribution efforts, letting growers focus on their core business.
For more information on the new initiative, visit FreshGourmetCompany.com/GrowerDirect.
Fresh Gourmet Co., Your Partner in Fresh
Fresh Gourmet Co. has been serving the produce industry with complementary products for more than 25 years, with the #1 Salad Toppings Brand—Fresh Gourmet. The company's umbrella of brands is dedicated to serving fresh departments across the retail environment, helping deliver in-store inspiration to Bring Fresh to Life.
Fresh Gourmet Co. product development process harnesses the power of 70+ years of foodservice expertise to bring the most relevant trends to market. Customer needs come first through customized support and merchandising programs, and consolidated shipments from multiple facilities across the country. That ensures fresh produce and deli departments are not only fresh with basket-building opportunities but also best equipped to maximize dollars per square foot.